10 STEPS TO CREATIVE WORKSHOP SUCCESS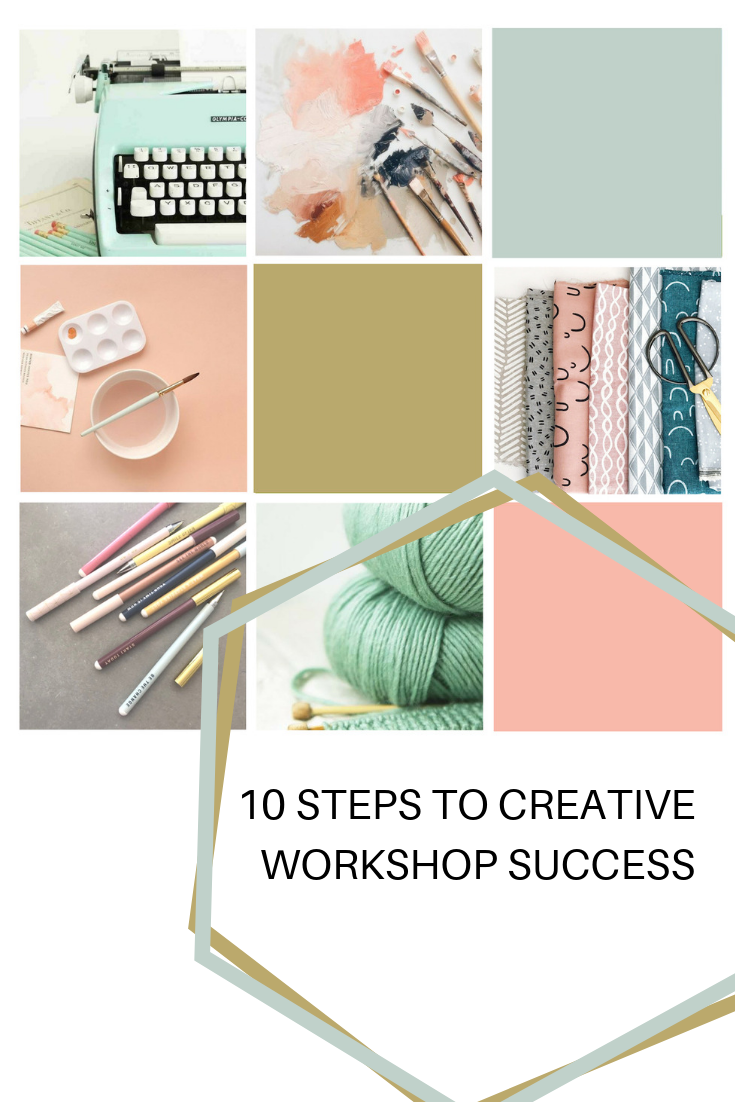 This is everything you need to do and when you need to do it
Stop wasting time dreaming of, journaling about and manifesting your creative workshop and start making it a reality right now. I've created this free 10 step guide to give you a clear road map of everything you need to do and when you need to do it when comes to successful creative workshops.
The 10 steps you need to take are:
Define you impactful and profitable workshop topic

Outline your workshop and craft a lesson plan

Write a resources list and prepare your demo materials

Choose and secure your venue

Confirm the date, # of students, cost and booking process

Market your workshop - relentlessly

Keep moment high by keeping in contact with your booked students

Deliver your ah-may-zing workshop

Ask for feedback and testimonials

Evaluate and improve
I expand on all of these ten steps in the free guide, so if you're an artist or maker ready to run creative workshops in your community make sure you grab yours now.